Lakota Tipi Cover
Supaya Gray Wolfe
This tipi cover is from smoked tanned deer hide, sewn with sinew, many times over colored with earth dyes to get this color.
$7,150.00
Custom Order
1 in stock
Ask the Artisan
About this piece
The tipi has a spiritual meaning for many tribes. This one has been colored many times over to achieve the color it is today. The hads stand for loved ones of the family both past and present. Black birds are a symbol of corn in many plains. They are the servants of the Corn Mother.
Details
Dimensions
81'' W X 47'' H
Color/Finish
All painted with natural dry earth paints.
Made of
Smoked tanned deer hide, Sinew, Glass beads, Earth dry paints, Army blanket
Care instructions
Gently Dust
SKU
SP008
Supaya Gray Wolfe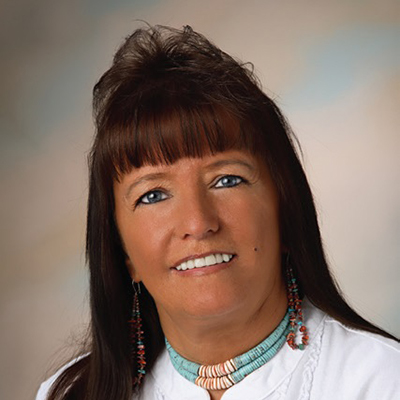 ABOUT THE ARTIST
Supaya's education comes from living on different reservations, Cherokee reservation, Pine Ridge South Dakota Lakota reservation, and the Navajo reservation in Arizona. Learning from elders, seeing and sharing old designs, listening and learning old stories. It was and is a good school for the heart.
Best in Show: Decorative Objects of Art, By Western Hands Invitational 2022