By Western Hands™ Design Center Announces Grand Opening Celebration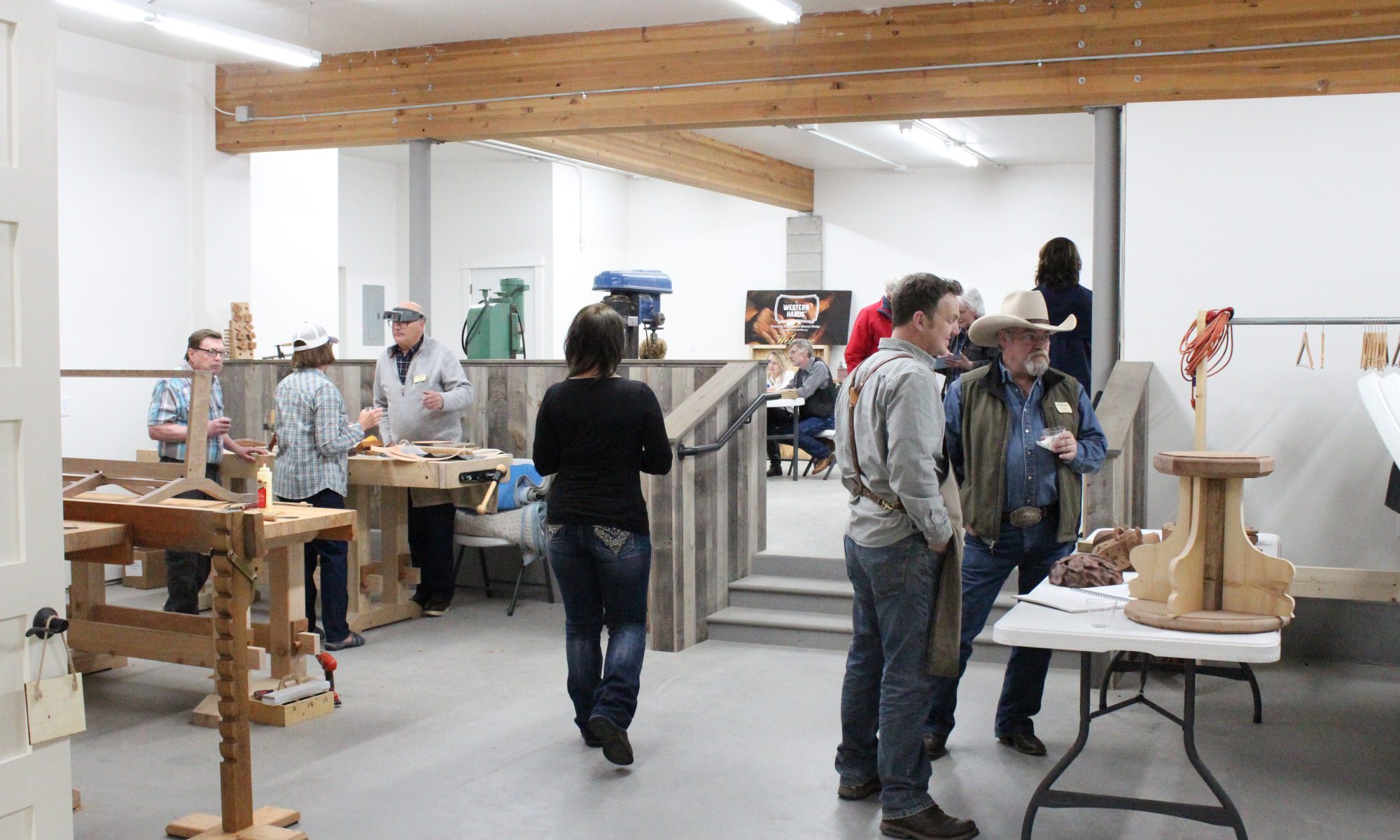 (Cody, WY): By Western Hands (BWH) is pleased to announce that the member gallery and museum will host a grand opening celebration on Saturday, June 8, 2019. The event will be free and open to the public with an afternoon-long celebration of western functional art from 2:00 to 8:00pm. A full schedule of live music, artist demonstrations, and vendors including a cash bar at the Chamberlin Inn and the 307 Pizza Truck will be announced soon!
BWH is open this spring between the hours of 10:00am and 2:00pm on Mondays through Fridays. BWH will be closed on Friday, April 19th and on Monday, May 27, in observance of Memorial Day. Admission is free of charge. BWH is located at 1007 12th Street, Cody, WY 82414. For questions or for more information, please contact Director@ByWesternHands.org or call 307-586-1755.
About By Western Hands: BWH is a non-profit organization that was founded by Cody community members in order to preserve, promote, and educate new generations of American artisans in the western tradition. Master artisans who create works of hand-carved wood, tooled leather and bone, beaded textiles, antler, silver, and iron (to name just a few) are juried into the BWH Artists' Guild. Members' pieces, as large as a wood and stained glass bar and massive hammered and cast iron chandelier — and as small as silver inlaid spurs and hand-beaded pillows are on display in the member gallery.
Through educational events, workshops, and artist residencies, the organization will continuously engage, educate, and encourage collaboration between members to promote the creation of decorative and functional art.The members will also serve as artists-in-residence at BWH's onsite woodshop and demonstration space. A glass window from the member showroom into the workshop invites visitors to engage with the creative process.
BWH collaborates with Northwest College to design a unique approach to industry-driven training–one of the first of its kind in the country. BWH interns are paired with members of the guild in a master-apprentice style relationship. Upon completion of their studies, and following a minimum of 720 hours of study alongside their mentor, interns will obtain an associate's degree from Northwest College. This incredible learning opportunity will connect current and future generations of western designers and craftsmen.
The Museum and archive is the third component of BWH and preserves the history of western design by celebrating and honoring both living and deceased artists' legacies. The roots of BWH's members' styles come from early Adirondack furniture and early leaders in the field such as Thomas Molesworth. Innovations in technology and design will also be interpreted through a rotating schedule of exhibitions that demonstrate why western design is unique to this region of the United States. "The museum will give not only the history but highlight some of the finest furniture from the past as well as looking to the future," said co-founder (along with Harris Haston) Carlene Lebous. "The past informs the future." Through a display of history, intricate pieces, and private collections, the BWH museum will revolve around the importance of western design to the world.
Cody resident Wally Reber, who recently retired from the Buffalo Bill Center of the West, will establish the archive and curate the BWH museum. "The applause goes to Molesworth as he introduced us all to this defined sort of western style," said Reber. "But then it was carried on, and contemporaries use the style at this point in time." The museum, designed to tell a story, will begin with the history of Molesworth, who brought forth the concept of western design to our Cody community.
The former Gambles Hardware building has been renovated to become the By Western Hands Design Center. A building with such a rich history in Cody will foster a new era of craft in the community. Through education, exhibition, and programs, the BWH Design Center will ensure that western art will continue to thrive for years to come.