Sycamore Accent Chair
Al Boswell
SOLD
Custom Order
Out of stock
Ask the Artisan
About this piece
Unique and comfortable accent chair, made from quarter sawn sycamore and designed for relaxing. These chairs are stylish and comfortable.
Details
Color/Finish
Light Tan, Chocolate Brown
Made of
Quarter Sawn Sycamore, Leather
Care instructions
Gently wipe with a clean cloth.
SKU
ABS005
Al Boswell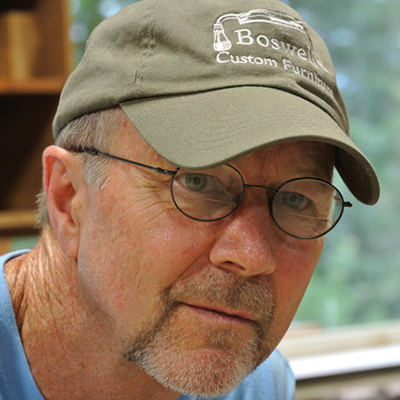 ABOUT THE ARTIST
Al has been designing and constructing custom furniture for the past twenty years. In his prior career as a veterinarian, he often felt a strong urge to step away and make good works out of wood. Al says that, "building and designing have become comforting obsessions which have lovingly encircled my soul." His designs have a simple aesthetic but demonstrate excellent technique which brings out the inherent wonder of wood, which Al thinks is one of our earth's most beautiful mediums. Al finds joy in opening up rough lumber to reveal the stunning wood inside. Over the evolution of his career, chairs and other types of seating have become his main focus. The challenge of designing and constructing a great chair or stool that is beautiful, durable, and comfortable, is a task he greatly enjoys.