Euclid and Navaho
Jimmy & Lynda Covert
$4,850.00
Custom Order
1 in stock
Ask the Artisan
About this piece
Lynda is a master when it comes to beading! This tissue box is magnificent in design and like a piece of art. Hand-beaded with precision and care, it would liven any room!
Details
Color/Finish
Brown, Red, White
Made of
Glass Beads
Care instructions
Gently wipe with a clean cloth.
Shipping & Delivery
Standard UPS
SKU
LC030
Jimmy & Lynda Covert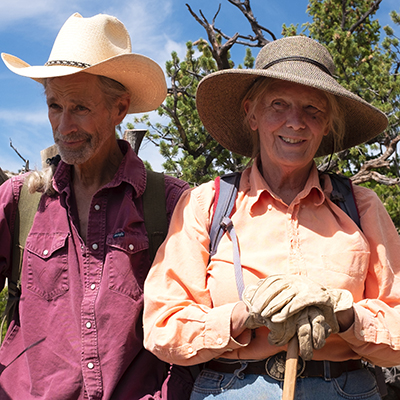 ABOUT THE ARTIST
The Coverts have been a part of this community of artisans for many years. Jimmy originally apprenticed near Cody with Ken Siggins, before opening his own shop and Lynda learned the art of beadwork from the Sioux near her childhood home in South Dakota. The couple works on their own projects and also collaborates on projects regularly. Jimmy has become known for his native juniper and pine driftwood furnishings with an organic, art-nouveau-inspired appeal, while Lynda embraces hides of various textures and adds beads to reflect the colors of the natural world that gives them both their inspiration.
We hiked yesterday and the blue sky against the sandstone was just gorgeous. I think what I get the most from being outside is the colors.