Beat of the Drum
Mike Roths
Elegant Sofa table or entry table.
$7,150.00
Custom Order
1 in stock
Ask the Artisan
About this piece
Walnut sofa table, entry table or hall table with cedar and white oak arrow detail. Featuring a rawhide "Drum" inlay on the top.
Details
Dimensions
47'' D X 17'' W X 32'' H
Color/Finish
Dark brown, Tan, Rawhide
Made of
Walnut, White Oak, Cedar, Rawhide
Care instructions
Gently Dust
SKU
BPD006
Mike Roths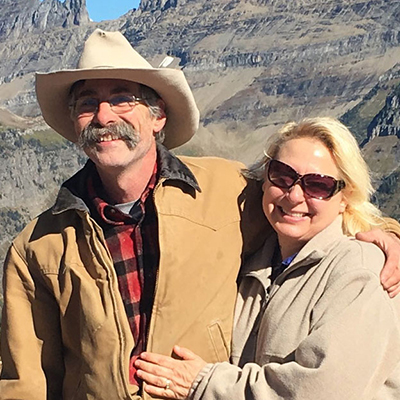 ABOUT THE ARTIST
Inspired by the history of the Old West, Mike designs and builds furniture that reflects the lifestyle of the working cowboy. With his love of art, Mike enjoys creating one of a kind pieces that often take on a whimsical look and almost always tell a story of the past. I sometimes use vintage items such as Winchester ammunition boxes, fishing lures, etc. in my pieces. It is a great way to preserve such items and the history that goes along with it. Mike's clients get the connection and can relate to its story. Mortise and tenon joinery, along with dovetails, are a common construction method used in his pieces. His award winning designs combine different wood species to give his work a unique and subtly warm feel. Mike, along with his high school sweetheart Jo, live in the heart of the Bitterroot Valley near historic Stevensville, MT. They have two daughters and four (going on 5!) grandchildren.