Sale!
Fishing Lure Collector's Desk
Mike Roths
Blood wood and walnut desk with vintage fishing lures.
Custom Order
1 in stock
Ask the Artisan
About this piece
It's all about the details in this finely finished desk made of blood wood and walnut with vintage C.A. Clark water scout fishing lures, many which date back to 1940. Soft-close drawer opens to reveal a walnut grid system for storing collections of fishing lures or any other small collectibles. Drawer pulls are made of vintage fishing lures that dangle and catch the eye!
Details
Dimensions
21.5'' D X 37.75'' W X 53'' H
Weight
75 lbs
Color/Finish
Auburn Brown, Tan Accents, Lures
Made of
Blood Wood, Walnut, Fishing Lures
Care instructions
Gently wipe with a clean cloth.
Shipping & Delivery
Standard UPS
SKU
BPD004
Mike Roths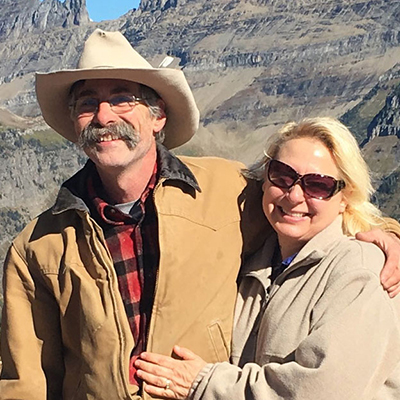 ABOUT THE ARTIST
Inspired by the history of the Old West, Mike designs and builds furniture that reflects the lifestyle of the working cowboy. With his love of art, Mike enjoys creating one of a kind pieces that often take on a whimsical look and almost always tell a story of the past. I sometimes use vintage items such as Winchester ammunition boxes, fishing lures, etc. in my pieces. It is a great way to preserve such items and the history that goes along with it. Mike's clients get the connection and can relate to its story. Mortise and tenon joinery, along with dovetails, are a common construction method used in his pieces. His award winning designs combine different wood species to give his work a unique and subtly warm feel. Mike, along with his high school sweetheart Jo, live in the heart of the Bitterroot Valley near historic Stevensville, MT. They have two daughters and four (going on 5!) grandchildren.