Walnut Side Chair
John Gallis
Side Chair with Red Leather Seat
$2,000.00
Custom Order
1 in stock
Ask the Artisan
About this piece
This walnut hand-crafted chair with red leather seat is perfect for any dining room, or living room as a side chair. John Gallis is a master of wood-carving and this is shown in the craftsmanship of this piece.
Details
Dimensions
23'' D X 19'' W X 39'' H
Weight
10 lbs
Color/Finish
dark brown, red leather
Made of
walnut, red leather
Care instructions
Gently wipe with a clean cloth
Shipping & Delivery
Standard UPS
SKU
JG007
John Gallis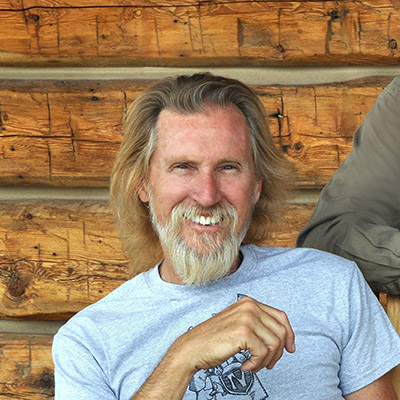 ABOUT THE ARTIST
A native New Yorker, John has been fashioning custom furniture for many years. Although he started a lucrative career building custom cabinetry at Bloomingdales, his heart wasn't in it, and he moved to Cody, WY. He worked for a local furniture maker in town, then eventually opened Norseman Designs West where he began building his own line of award-winning high-end western furniture. He combines the simple honesty of Shaker-style furniture with the flowing curves of Art Nouveau. Wood, his favorite medium, is warm and forgiving, and each different species of wood has their own smell and characteristics like people. John enjoys working and incorporating different textures in his pieces. He gains inspiration from nature, and by looking at the work of old masters, from Shaker to Stickley, Art Nouveau to Molesworth. May was a great month for John, he received the Mountain Living Award for lifetime achievement in western furniture design and celebrated the birth of his children and grandchildren.