About this piece
Nubuck leather and glass beaded pillow in a soft green, orange and cream palette reminiscent of the forest in late summer. The motif is modern yet traditional and suitable for a variety of decors.
Details
Color/Finish
Cream, Rust, Dark Green
Made of
Leather, Glass Beads
Care instructions
Gently dust with cloth.
Shipping & Delivery
Standard UPS
SKU
SG008
Sue Granger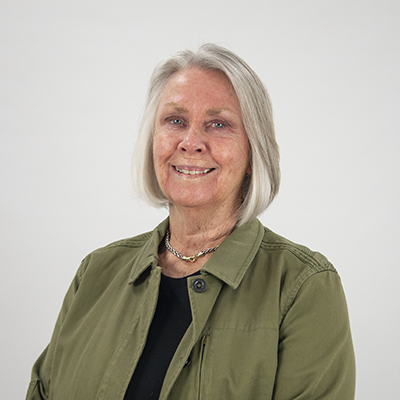 ABOUT THE ARTIST
Sue was drafted into beadwork on leather by her friend Lynda Covert several years ago to help her with a project.  With her encouragement Sue decided to end her short career in silverwork and devote all her time to beading.  Since that time she has completed over 30 beaded pillows, and done some custom work for local furniture makers.
With a background selling Western art, working in galleries and owning her own gallery, she was fortunate to have an opportunity to sell custom furniture for many local woodworkers and became very interested in our artisanal community. It is a great pleasure to be included in this group.