"The White Rose" Marquetry Box with Small Tray
John Felten
"The White Rose" marquetry box features a small interior tray in walnut, maple, and natural dyed veneers, with mother of pearl inlay.
$750.00
Custom Order
1 in stock
Ask the Artisan
About this piece
This richly detailed personal box by John Felten of Hardwood Arts, features diligent marquetry work in natural and dyed veneer as well as delicate mother of pearl inlay. "The White Rose" makes a romantic and even Art Nouveau addition to your interior space as a valet or personal box. Finely carved maple legs support the box, while brass hardware sets off the marquetry work and inlay beautifully. The interior of the box is as stunning as the exterior, as John has incorporated a thatching pattern on the inside of the box as well as on the bottom of the small interior tray.
Details
Dimensions
9.75'' D X 12.75'' W X 4'' H
Weight
1 lbs
Color/Finish
Light Brown, Green Accent, Mother of Pearl
Made of
Maple, Mother of Pearl, Brass
Care instructions
Gently wipe with a clean cloth.
Shipping & Delivery
Standard UPS
SKU
JF008
John Felten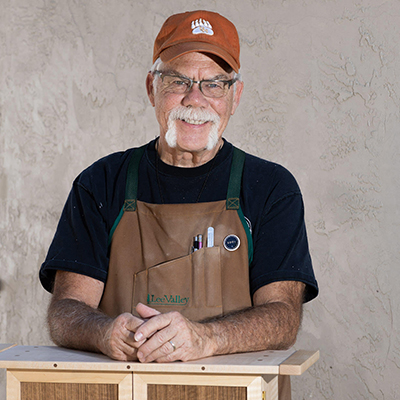 ABOUT THE ARTIST
Although John was originally interested in large-scale woodworking, he enrolled in a marquetry class at the Port Townsend School of Woodworking in 2012, and was hooked. He has continued to develop his skills in marquetry, inlay, and veneering, and sees them as tools to probe his personalities creative and artistic elements. Now a member of the American Marquetry Society and the Rocky Mountain Marquetry Guild, John enjoys this technique because it allows him to add a distinctive touch that sets a project apart from others. It allows for a different level of personal expression, so the boxes and trays that he creates become a canvas for something additionally artistic.