"Partners"
Anne Beard
Hand-Appliquéd and Embroidered Bench
$4,200.00
Custom Order
1 in stock
Ask the Artisan
About this piece
One-of-a-kind appliqued and embroidered bench with leather wrapped legs and fringe. Accented with decorative nail heads.
Details
Dimensions
18.5'' D X 36'' W X 19'' H
Weight
50 lbs
Color/Finish
dark brown, taupe, read
Made of
leather
Care instructions
Gently wipe with a clean cloth
Shipping & Delivery
Standard UPS
SKU
AB005
Anne Beard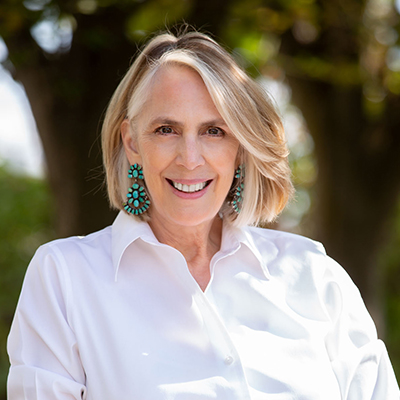 ABOUT THE ARTIST
Anne grew up on a mountain ranch in Washington and lived on the Oregon high desert for the past twenty years. This region's traditional lifestyles infuse her work with western character. A veteran of her craft, Anne's fashion background is apparent in her appliqued upholstered furniture designs that range from tailored ottomans to nature-inspired armchairs. Anne was inspired by her mother, an award winning fiber artist and her brother, a custom woodworker. She admires and appreciates the entire range of western craft and often integrates it into her designs.
Blending the individual expression and functional practicality characteristic of the western legacy, I create one-of-a-kind upholstered furnishings for the contemporary lifestyle.