About this piece
Side Cabinet with Applied Pole and Painted Details, Curved Skirt, and LED Light.
Details
Dimensions
20.5'' D X 43'' W X 40'' H
Weight
65 lbs
Color/Finish
blonde, dark brown, blue, green, red
Care instructions
Gently wipe with a clean cloth
Shipping & Delivery
Standard UPS
SKU
TBM003
TB McCoy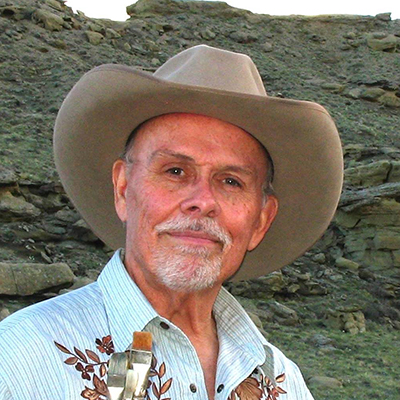 ABOUT THE ARTIST
Tom is a Renaissance man: A musician, stuntman, creator of miniatures, as well as a visual artist that embraces an array of mediums including woodworking, metal sculpting, and oil and acrylic paintings. A founding member of this artists guild, Tom exhibited at the Western Design Conference and the former Cody High Style show. His creations have been featured in Cowboys & Indians, and Log & Timber magazines, as well as the book Cowboy Chic by Chase Reynolds Ewald. Many of his pieces also feature his paintings, a great marriage because he creates a frame for each painting he completes. Tom is a member of the Carbon County Arts Guild in Red Lodge, MT and the Cody Country Art League in Cody, WY. His studio and workshop are in Clark, WY.