About this piece
Ron has created a floor lamp that is country rustic in style, topped with mica and a copper foil shade.
Details
Color/Finish
Brown, Mica, Copper
Made of
Spruce Burl, Cherry, Maple, Mica, Copper, Brass
Care instructions
Gently Dust
SKU
RS012
Ron Shanor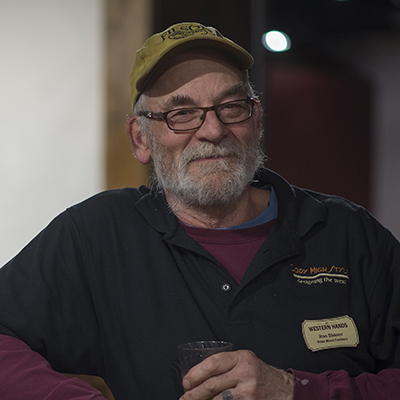 ABOUT THE ARTIST
Ron lives in Cody, WY, the heart of the western design movement. With his home only fifty eight miles east of Yellowstone National Park, the natural beauty of his surroundings offers a wellspring of inspiration which is reflected in his work. Each piece of furniture is unique and carefully hand-crafted using lodgepole pine, aspen, and burl. Ron spends part of his summer selecting and gathering just the right pieces of wood for projects that will be built during the winter months.