Copper Collway
Rebecca Livingston
Clay and copper jar with antler lid.
SOLD
Custom Order
Out of stock
Ask the Artisan
About this piece
Copper Collway is a wheel thrown lidded jar with copper and antler. Rebecca uses locally sourced antlers in her pieces, the copper has been treated to prevent any discoloration over time.
Details
Color/Finish
Tomato, Black
Made of
Clay, Copper, Antler
Care instructions
Gently wipe with a clean cloth.
Shipping & Delivery
Standard UPS
SKU
RLP005
Rebecca Livingston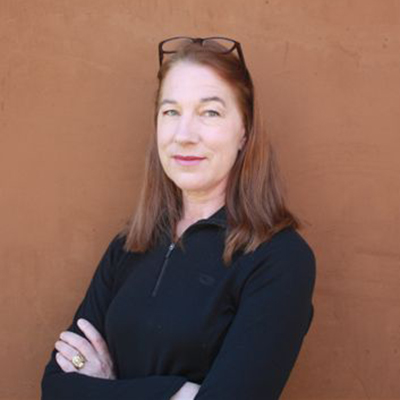 ABOUT THE ARTIST
A longtime resident of Arkansas, Rebecca Livingston was born in Laramie, Wyoming, during her parents' last semester of college. She was raised in a a two-story log house in her dad's hometown of Cody until she was fourteen, then moved with her mother to a ranch in the Oklahoma panhandle. Even as a student in mechanical design technology at Oklahoma State University, she was selling her pottery to help finance her education. Eight years after graduating, she realized she wanted to be a full-time potter. Today Rebecca and her husband and pottery partner, Bill Minter, work from their straw-bale home and studio in Northwest Arkansas, where they have lived since 1998. Although she is known for certain signature pieces, designs and glazes, she also welcomes custom orders. The artist's specialty pieces include antler jars — lidded jars with sections of antler on top acting as handles. In addition to the classic forms of bowls, mugs, covered casseroles, teapots and platters, she makes footed vases, clocks, pitchers, lotion dispensers, tumblers, and utensil crocks. Livingston's distinctive designs include running bison, Plains Indian motifs, nature-inspired designs, and graphic patterns, which draw on the influences of her upbringing, her love of nature and wild things and her innate sense for color and form.