Concho Spurs
Ernie Marsh
Buckaroo style spurs inlaid with silver and 18k gold.
SOLD
Custom Order
Out of stock
Ask the Artisan
About this piece
Handmade Concho spurs by Ernie Marsh with a traditional 19th century pattern.
Details
Color/Finish
French Gray
Made of
Steel, Silver, 18k Gold
Care instructions
Gently polish with a polishing cloth.
Shipping & Delivery
Standard UPS
SKU
MBS067
Ernie Marsh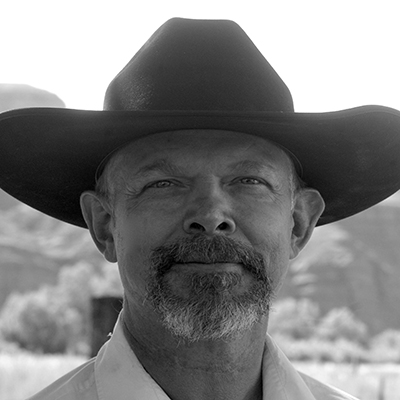 ABOUT THE ARTIST
Ernie has been a bit and spur maker and western silversmith since 1990. His passion for ranching, horses, the American West and its cowboy culture have inspired him to pursue excellence within his profession. He feels very grateful for the opportunity to have been mentored and influenced by master makers of the last generation and continues to work toward promoting and carrying on the tradition and skills that were passed down to him. Combined with function as the primary basis of his designs, his artwork and unique style has influenced a younger generation of craftsmen and has earned him the respect of horsemen and collectors. As a founding member of the Traditional Cowboy Arts Association, he has exhibited annually at the National Cowboy and Western Heritage Museum since 1999, as well as at other exhibits in Texas, Arizona, Nevada, and elsewhere in Wyoming. Recognitions have included Academy of Western Artists, Spur maker of the year 2000, and United States Artists Association Katie Weitze Fellowship in Traditional Arts in 2016. With his wife Teresa he continues to operate a full time shop at their home near Lovell, WY.