About this piece
The Cheyenne beaded yoke would be warn as a dance yoke. Many times women would share or pass down such a beautiful piece. Among family members or close friends. You can find among older yokes where one or more beaders will have worked on one piece maybe giving it a different look such as how the back of this yoke has a different look.
Details
Color/Finish
All natural earth paints
Made of
Deer hide , glass beads , aged tin cones , deer tail ,deer toes , hand sewn with sinew
Care instructions
Gently Dust
SKU
SP003
Supaya Gray Wolfe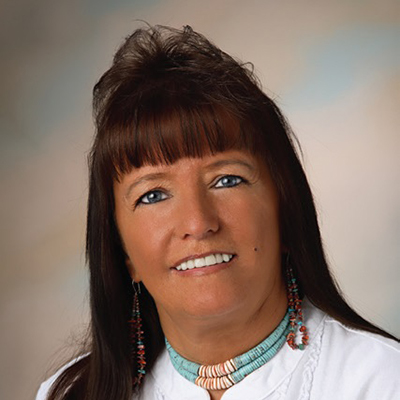 ABOUT THE ARTIST
Supaya's education comes from living on different reservations, Cherokee reservation, Pine Ridge South Dakota Lakota reservation, and the Navajo reservation in Arizona. Learning from elders, seeing and sharing old designs, listening and learning old stories. It was and is a good school for the heart.
Best in Show: Decorative Objects of Art, By Western Hands Invitational 2022