Cascade Table
TB McCoy
Molesworth Inspired Accent Table
SOLD
Custom Order
Out of stock
Ask the Artisan
About this piece
Molesworth Inspired Accent Table in Quarter Drawn Ash and Oak with Lodgepole Pine and Copper and Hand Painted Accents.
Details
Dimensions
58'' D X 17.25'' W X 50.5'' H
Weight
75 lbs
Color/Finish
pine, rustic brown, blonde accents
Made of
quarter drawn ash, oak, lodgepole pine
Care instructions
Gently wipe with a clean cloth
Shipping & Delivery
Standard UPS
SKU
TBM001
TB McCoy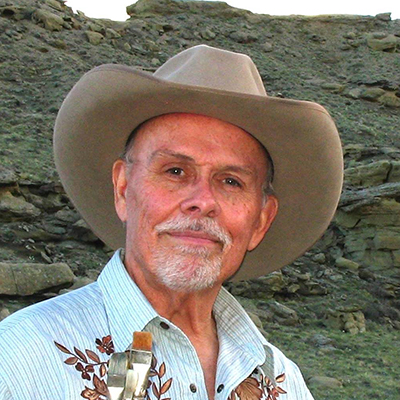 ABOUT THE ARTIST
Tom is a Renaissance man: A musician, stuntman, creator of miniatures, as well as a visual artist that embraces an array of mediums including woodworking, metal sculpting, and oil and acrylic paintings. A founding member of this artists guild, Tom exhibited at the Western Design Conference and the former Cody High Style show. His creations have been featured in Cowboys & Indians, and Log & Timber magazines, as well as the book Cowboy Chic by Chase Reynolds Ewald. Many of his pieces also feature his paintings, a great marriage because he creates a frame for each painting he completes. Tom is a member of the Carbon County Arts Guild in Red Lodge, MT and the Cody Country Art League in Cody, WY. His studio and workshop are in Clark, WY.