Carved Longhorn Skull on Custom Leather Framed Beveled Mirror
Jenny Booth
Hand-carved longhorn skull, framed and beveled mirror.
SOLD
Custom Order
Out of stock
Ask the Artisan
About this piece
Hand-carved longhorn skull, with custom-carved leather horn cuffs and basket weave carved leather, framed and beveled mirror.
Details
Dimensions
37'' D X 53'' W X 47'' H
Weight
95 lbs
Color/Finish
Ivory, Dark Brown, Grey
Made of
Longhorn Skull, Carved Leather
Care instructions
Gently wipe with a clean cloth.
Shipping & Delivery
Standard UPS
SKU
JB004
Jenny Booth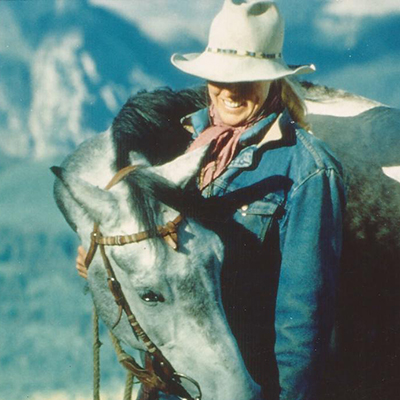 ABOUT THE ARTIST
"I love to be outside. The sights and smells of the mountains make me feel alive. I take my experiences of living and playing in "God's Country" and make them come alive in my work." Wyoming artist Jenny Booth has been honing her skills as a carver since 1985. Once an active outdoorswoman and competitive equestrian, Jenny hung up her spurs and saddle in 2011 to carve full time. Since then, she has been honored with several awards from the Western Design Conference and Cody High Style. Jenny embraces the challenge of carving, which she calls, "a backwards form of art," because she starts with a solid and removes material to bring life into her vision for each carving. She strives to capture the kinetic feel of life and flow and is constantly pushing her own envelope with new designs, subjects, and patterns.