Buffalo Tracks in Snow
Supaya Gray Wolfe
Long buffalo headdress, the middle (from top to bottom) of hide is cast to make the headdress. Hand painted feathers, painted with earth dyes and glass beads.
SOLD
Custom Order
Out of stock
Ask the Artisan
About this piece
The bead pattern is called "Buffalo Tracks in Snow". Buffalo headdresses were usually worn by warriors. The were made using Buffalo fur and tail. This type of headdress was important for ceremonial and spiritual celebrations. Only well know male warriors wore them.
Details
Color/Finish
Painted with natural earth paints.
Made of
Buffalo Hide, Hand Painted Feathers, Glass Beads, Deer Hide
Care instructions
Handle with care, lay flat while transporting.
SKU
SP007
Supaya Gray Wolfe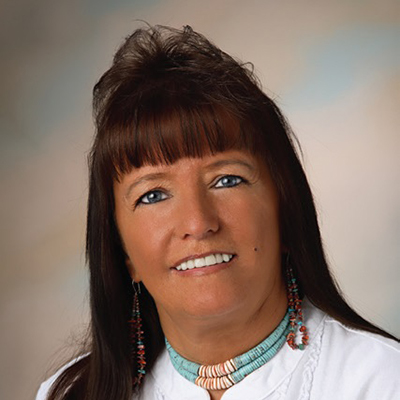 ABOUT THE ARTIST
Supaya's education comes from living on different reservations, Cherokee reservation, Pine Ridge South Dakota Lakota reservation, and the Navajo reservation in Arizona. Learning from elders, seeing and sharing old designs, listening and learning old stories. It was and is a good school for the heart.
Best in Show: Decorative Objects of Art, By Western Hands Invitational 2022